Rethinking Economics Switzerland
The Swiss national network of Rethinking Economics
About Us
Rethinking Economics Switzerland is a student national network based in Switzerland. It was founded in 2018 and counts several local groups at the main Swiss universities. We are part of the international network Rethinking Economics, which was born in 2012 in the UK. Nowadays, Rethinking Economics has many other student groups around the world that share the same mission: reforming the economics curriculum in universities and "democratising" the discipline among the society.
Join us!
Are you interested in a new way of teaching economics? In getting to know professors and students who share a critical mindset on economics?
There are multiple ways to participate and engage with our community, be it at the local or national level. Many students are already involved in the network in most Swiss universities. We are also open to welcome new local groups or for you to participate in national projects.
We'll be very happy to meet you or provide more information. Don't hesitate to reach out to us!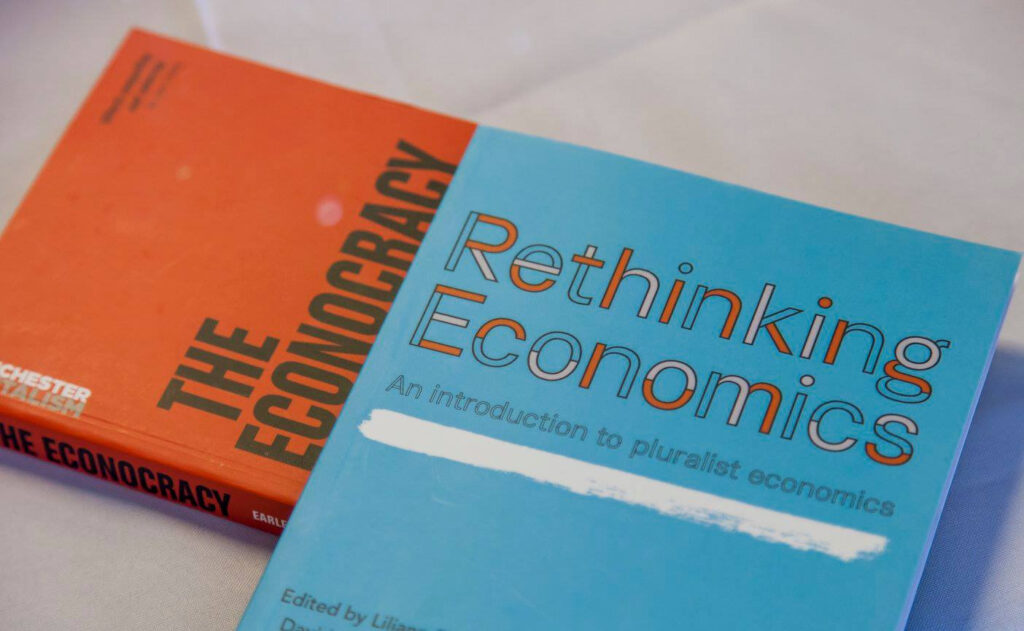 Our Mission
We promote interdisciplinarity and pluralism in economics and its related subjects, fighting especially against the dogmatism within the teaching of the discipline at the tertiary education level. Moreover, we aim to encourage the critique of mainstream economic theory by analysing its social context, contradictions, effects and consequences. We also want to bridge the gap between theory and practice in Economics by democratising economic ideas and concepts to make them accessible to a broad audience.