Friends of Rethinking Economics Switzerland
Friends of Rethinking Economics Switzerland (FoRES) is a network of people who support the organization Rethinking Economics Switzerland (RE-S).
FoRES aims to bring people together:
who share our vision for more pluralism in economics education and research,
who are interested in rethinking the economics curriculum, and
who are eager to discuss and explore pluralist and interdisciplinary approaches to economics.
We are a platform to discuss and meet like-minded people by organizing conferences and workshops, but also various leisure activities such as gatherings or hikes.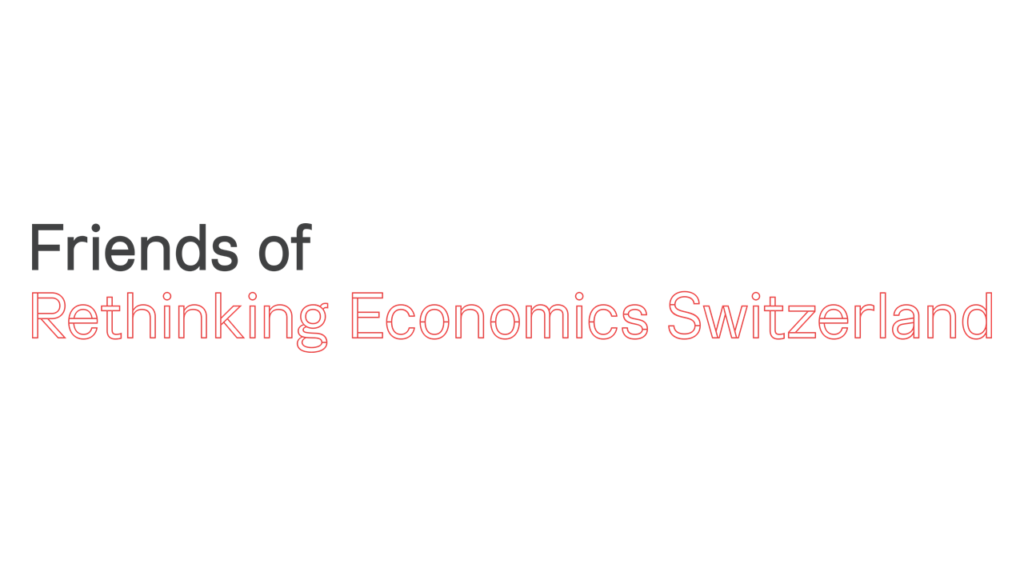 Membership – Become a member!
FoRES is open to any person who supports the goals and vision of Rethinking Economics Switzerland. We especially encourage former members of RE groups to join us.
By joining FoRES, you support both FoRES and RE-S. Your membership contributions will go in equal parts to FoRES and RE-S. Your financial support helps us to organize events and promote economic pluralism.
FoRES offers three membership plans:
Contributing member: 20 CHF per year
Generous member: 100 CHF per year
Member (only for students or low-income households): free
Fill out the membership form below to become a member of Friends of Rethinking Economics Switzerland.
Events
Date: Tuesday 7 March 2023, 18:00 pm – 19:30 pm

Location: University of Fribourg, Av. de l'Europe 20, 1700 Fribourg

Room: MIS 03 3113

Doughnut economics will be presented by Leonardo Conte (PhD student at the University of Fribourg). The concept of the doughnut is about an economy which puts human needs at the center and takes into account the planetary boundaries. Following this presentation, the social enterprise FRüTILE against food waste will be presented by Karin Mader (president of FRüTILE) and Delphine Rey (team member of FRüTILE).

This is a bilingual event. The doughnut economics part will be in English and the presentation of FRüTILE will be in French. This is a joint collaboration between the sustainability week organizers of the University of Fribourg and Friends of Rethinking Economics Switzerland.
Contact
Contact FoRES via the form below. If you want to contact the national coordinators of RE-S please use this form instead.