Presenting the New Swiss Pluralist Network: Friends of Rethinking Economics Switzerland

Rethinking Economics Switzerland (RE-S) recently created a network called Friends of Rethinking Economics Switzerland (FoRES). FoRES organizes various events to bring people who are interested in or share the values of Rethinking Economics across Switzerland together. Moreover you can become a member of FoRES and thus financially support the activities of both RE-S and FoRES. Find out more about us and our activities on our website.
The activities of FoRES are public such that anyone who is interested can join our events and get to know us. Join us for our upcoming conference about Doughnut Economics and Social Enterprise on Tuesday March 7th, 2023, at the University of Fribourg.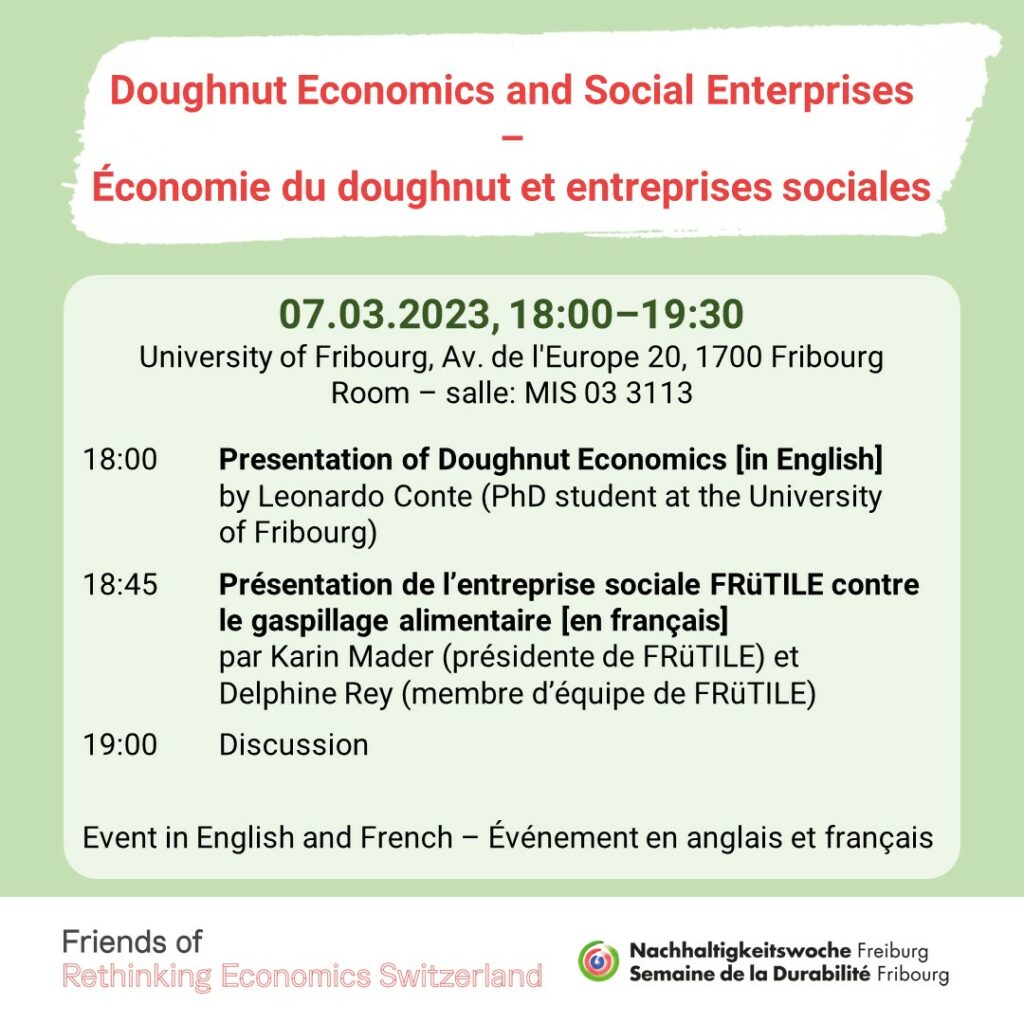 More activities of FoRES will be announced over the year. Join the FoRES WhatsApp and Signal chat to be informed about our upcoming events. Alternatively, subscribe to the RE-S newsletter which will also announce our upcoming events by e-mail.