Summer School 2023
Climate, Finance, Inequality:
Pluralist Solutions to Economic Crises
27.08. – 02.09.2023 // Grand Hotel Chandolin (Wallis)
We are back! After a successful first edition, we are organizing another summer school for all people interested in learning more about pluralist economics. The aim is to introduce different schools of thought within the topics of climate, finance and inequality, opening up new perspectives in economic thinking, and outlining solutions to economic crises.
This summer school is designed to appeal to all people from all disciplines, no matter the prior knowledge of (heterodox) economics. The goal is to spark or expand critical thinking generally and with regards to neoclassical economics and the ensuing economic policies. All essential concepts will be worked out in adequate formats embedded into our summer school. Speakers and peers will bring you an in-depth perspective into their research. You will be given the space to create your own ideas and projects moving forward.
Shared meals and relaxed evenings with movies or bonfires will leave much space for making friends and connecting with like-minded participants. This might be the perfect setting to expand and strengthen the network for plural economics within Switzerland and beyond.
We have deliberately chosen not to have a fixed fee, because participation should not depend on financial capacity. Depending on your financial situation, you can pay 210 CHF, 420 CHF or 820 CHF. Please check the registration form for more information.
Schedule for the week
In the schedule below you can find five kinds of slots. There will be inputs and discussions on the focus topics climate, finance and inequality (blue), basics on pluralism (yellow), workshops by participants (red), projects (orange) and last but not least there is recreational time (green).
Through the focus topics of climate, finance and inequality (blue) we aim at bringing different kinds of perspectives to the students. For example, in climate we want to explore how we can make the socio-ecological transformation a reality or what it means to have a good life within planetary boundaries through the lens of Buen Vivir. In finance, we seek to discuss different perspectives on inflation or the financialisation of our economic system. In inequality there will be discussions on feminist degrowth or the impact of central bank policies on inequality. These are just a few specific topics among others.
The basics on pluralism (yellow) equip participants with the tools and background knowledge on pluralism within economics. There is a beginners and advanced level. The content of the beginners level "Basics 1" is the same as last year's "Basics". The histories and disciplinary boundaries of economics (Tuesday); its theories and methods (Wednesday); and the relationship of economics to society, politics, and the role of current student movements (Thursday). The advanced level "Basics 2" will focus on the history and limits of empiricism (Tuesday); of equilibrium models (Wednesday); and on individual and collective responses to the status-quo (Thursday).
In the red slots participants are given the space to hold their own workshops alone or in groups. Topics can be within the areas of climate, finance and inequality or other topics which present other views than what is taught in mainstream economics. Preferably your workshop is designed as participative as possible and contains refreshing hands-on elements as the schedule of the summer school is rather dense (email us for more information).
The orange slots for projects are reserved to develop own projects and to plan how to move forward with them after the summer school. As an orientation, on Monday morning an introduction will be given on what kinds of tools and methods can be used to develop projects and how the projects can develop real impact.
During the recreational time (green) yoga, meditation or hiking opportunities will be offered. Or you can spend the time on your own or however you feel like.
The first item on the agenda will be dinner on Sunday evening. In a relaxed atmosphere you will be able to get to know other participants and enjoy the evening views on the Alps. Despite this ambitious schedule, there will be lots of room for discussions and games.

Speakers
Winta Beyene
Winta is pursuing her PhD at the university of Zurich in Finance. Her research interests are Banking and financial intermediation, household finance and sustainable finance. At the summer school she will discuss the financialisation of capitalism and present her current research.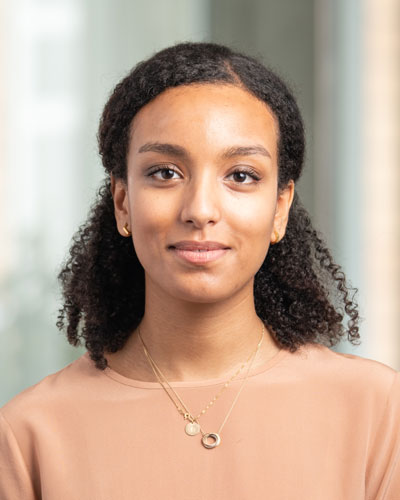 Björn Müller (PhD)
Björn is an applied sociologist, working and living in Switzerland. He translates sociological theories and methods into frames, heuristics and models that help both pioneers and activists as well as funders and for example cities to influence, design and govern the complex issue of social change. For many years, he has been working in-between theory and practice, consulting, training and researching at the intersection of transformative learning, social innovation, sustainability and societal transformation. Björn is co-founder and managing director of Stride – the first Swiss "unschool for Social Innovation" (https://www.stride-learning.ch/) as well as Meso, a new alliance of Swiss organizations devoted to the cause of societal transformation through systems innovation (https://www.meso.partners/). As Vice President of Science et Cité (https://www.science-et-cite.ch/), Björn advocates for genuine dialogue between the sciences and society as a bridge builder between research and practice.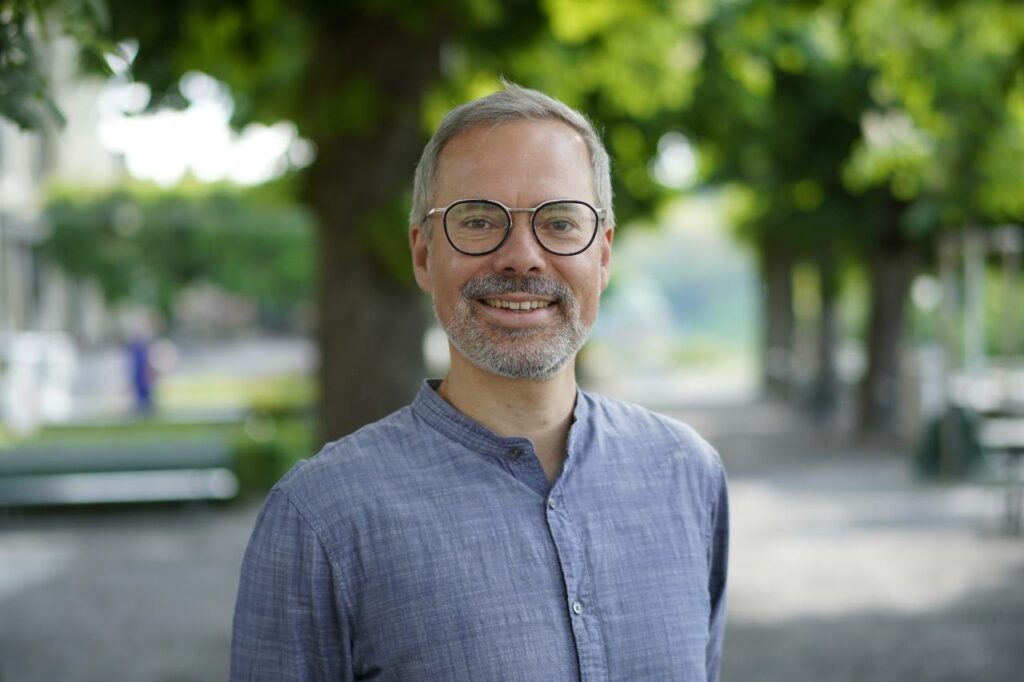 Karin Mader
Karin is a social anthropologist and has many years of professional experience in international cooperation. She also has a degree in corporate social responsibility and manages a social enterprise. Karin is working for international and Swiss NGOs in the area of climate justice, with a special focus on human rights advocacy in the extractive industries: "Yes to clean energy – no to dirty mining". She represents civil society in the Swiss national "Roadmap E-mobility 2025" with a focus on transition minerals. Karin is convinced that neither switching from fossil to "clean" energy nor a circular economy alone can solve the global crises. The transition to a post-growth society and new economic models have become key concerns for her. She is an active member of Degrowth Switzerland promoting "a good life for all within planetary boundaries".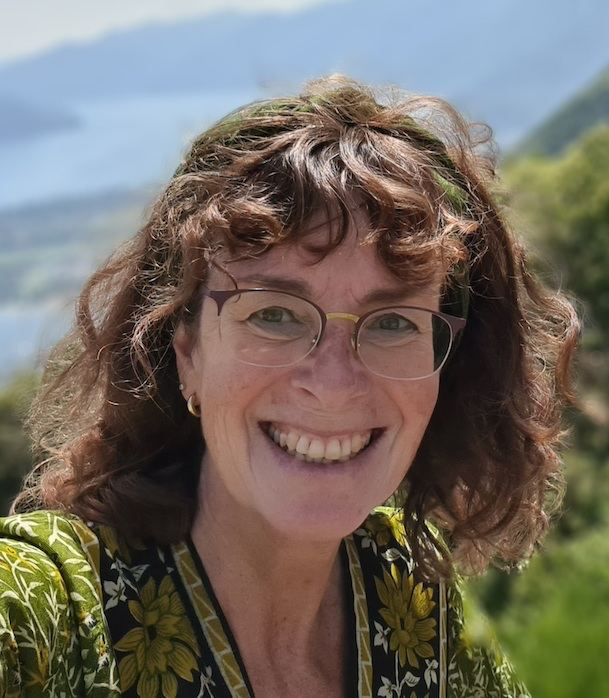 Katy Machoa
Katy is an indigenous activist of Amazonian Kichwa descent defending human, collective and natural rights. She is a Community researcher for the peoples and nationalities on bilingual education in Amazonian territories (2020), Women and territory (2021) and the Sumak Kawsay Economy and Self-Government (2022). Since 2014 she was involved in organisations representing indigenous people like CONAIE (https://conaie.org/) and CONFENAIE (https://confeniae.net/). She is currently Secretary General of the department for culture in Ecuador. During the summer school she will tell us about extractivism and how it shapes the lives of the inidigenous people in Ecuador. Further she will dive into Buen Vivir – a way of living opposed to the imperial mode of living.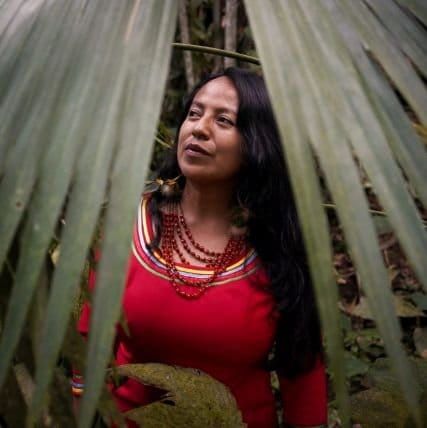 Ndongo Samba Sylla (PhD)
Ndongo is a Senegalese Development Economist. He is currently a Senior Research and Program Manager at the West Africa office of the Rosa Luxemburg Foundation (Dakar). He authored The Fair Trade Scandal. Marketing Poverty to Benefit the Rich (Pluto Press & Ohio University Press 2014) and co-authored Africa's Last Colonial Currency. The CFA Franc Story (Pluto Press 2021). He is a co-editor of Economic and Monetary Sovereignty for 21st century Africa (Pluto Press 2021). He is the editor of Imperialism and the Political Economy of Global South's Debt (Emerald 2023).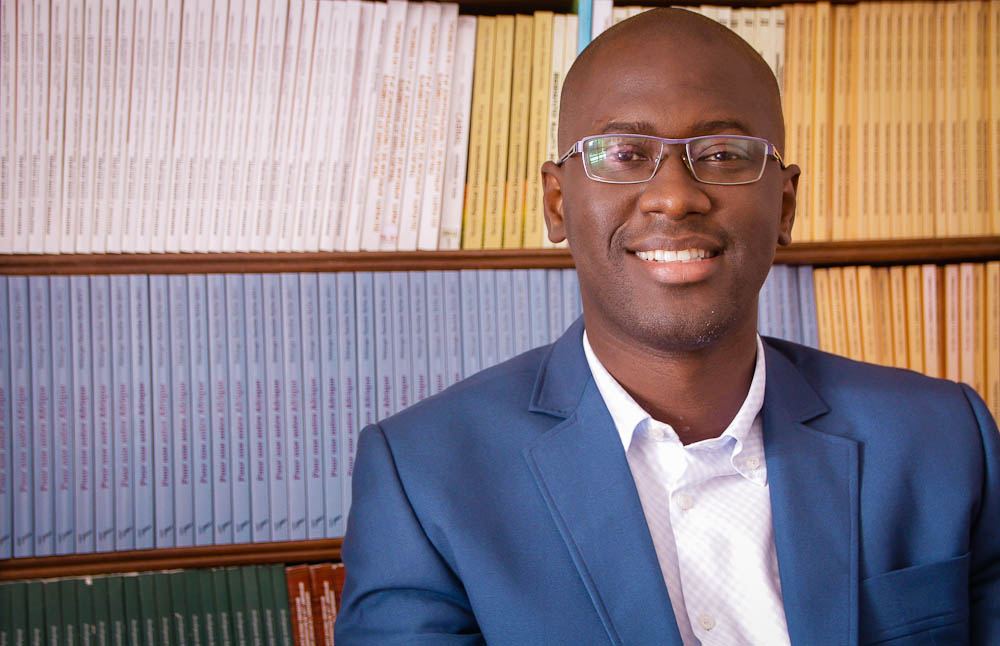 Birte Strunk
Birte is a PhD student in economics at the New School for Social Research in New York City, and a research fellow at the ZOE Institute for future-fit economies. As part of her PhD, she spent fall 2022 as a visiting research fellow at Harvard University. Next to her PhD, she is also pursuing a Masters in Philosophy at Fernuniversität Hagen. As an ecological economist, her current research focuses on linking social and ecological perspectives, especially around questions on labor. In the past, she has published on feminist ecological economics, degrowth and philosophy of (plural) economics.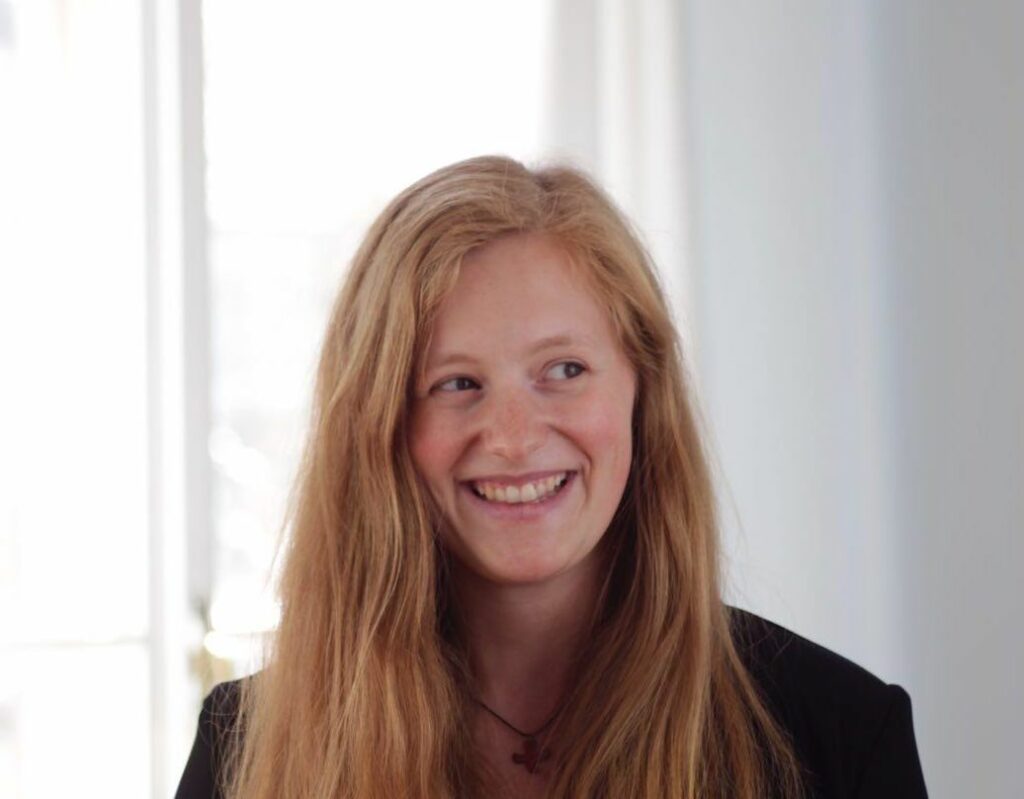 Richard Senner
Richard has been working at different central banks for the last years, mainly in the fields of financial stability, banking regulation, shadow banking, crypto currencies and climate risk. He also regularly gives guest lectures on these issues at various universities such as the Goethe University in Frankfurt and the ETH Zurich. Prior to that, he gained a PhD in Macrofinance and Inequality at the ETH Zurich, Switzerland, and studied economics at the University of Mannheim, Germany, and at Yale University, United States. Earlier in his career, Richard Senner studied Physics at ETH Zurich, Switzerland, and interned at both a Venture Capital Funds in Berlin, Germany, and at the United Nations Conference for Trade and Development (UNCTAD) in Geneva, Switzerland.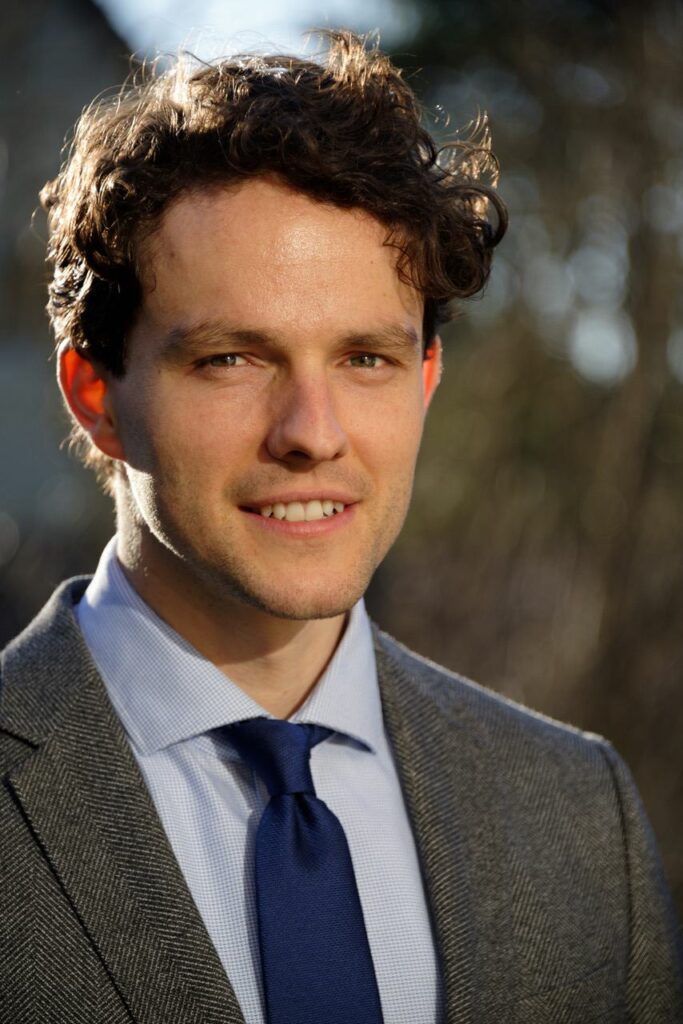 Fintopia
Miriam and Tom are part of 'Kollektiv Fintopia' and founders of the Research & Design Lab 'Cerca'.
Industrial Designers by education, they built their professional experience in a broad field of interdisciplinary innovation services. With Cerca, they apply the creative power of design to foster systemic change and aim to establish a "the-future-is-our-client" business and operations model.
One of Cerca's current projects – the Fintopia exhibition – revolves around future designs of finance, money and value, that stimulate care for the planet (Summer School contributions welcome 😉 )
Miriam and Tom provide a glimpse into a set of methods which help to identify and challenge apparent certainties – and embrace the future as subject to be designed.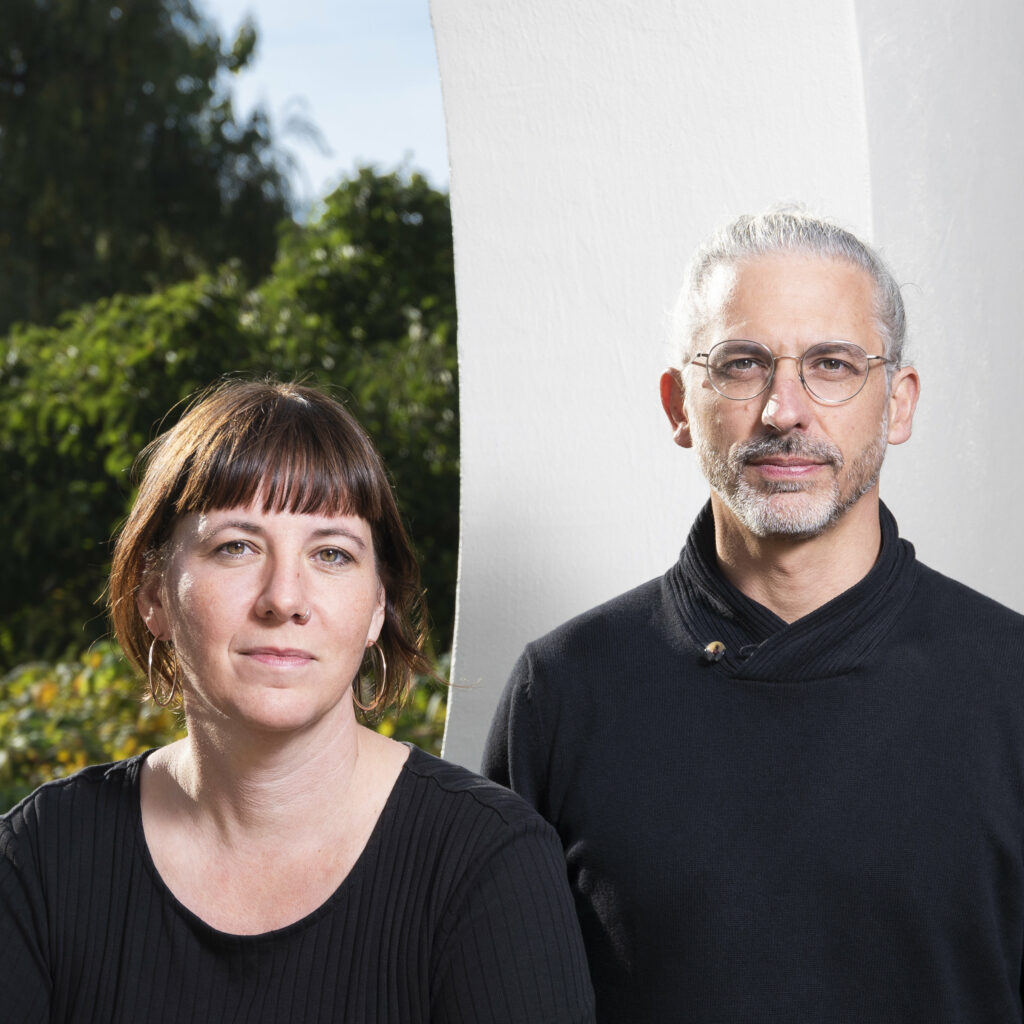 Ursina Kuhn
Narrative on Poverty
Ursina is a Senior Researcher at the Swiss Competence Center for Social Sciences (FORS), where she collects, prepares and analyzes data and is responsible for the income data of the Swiss Household Panel. Many of her research projects and publications focus on income and wealth inequality in Switzerland. She was co-leader of the project "Wealth Distribution in Switzerland: evidence from survey data" funded by the Swiss National Science Foundation (SNSF) and is currently conducting research on poverty attributions in the population. With a background in political science and economics, she works in an interdisciplinary environment between sociology, economics and political science.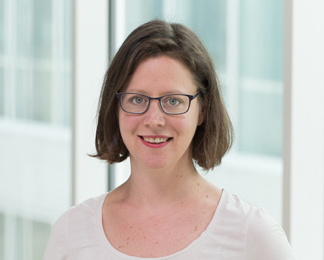 Tim Sahay
Escaping Dependency
The world political situation has changed in the last 10 years. The confrontation between the USA and China and the war of aggression on Ukraine has hardened the global fronts. How are the countries of the global South behaving in this new constellation? Are new paths out of dependency emerging, or is 'deglobalization' exacerbating the problems of poverty and climate change? Is a new 'non-aligned' bloc emerging, or are there fault lines within the global South? Tim Sahay, Senior Fellow at the Atlantic Council and and operator of the Polycrisis newsletter, offers an overview of the fraught world situation, and its pitfalls and potentials for countries in the Global South.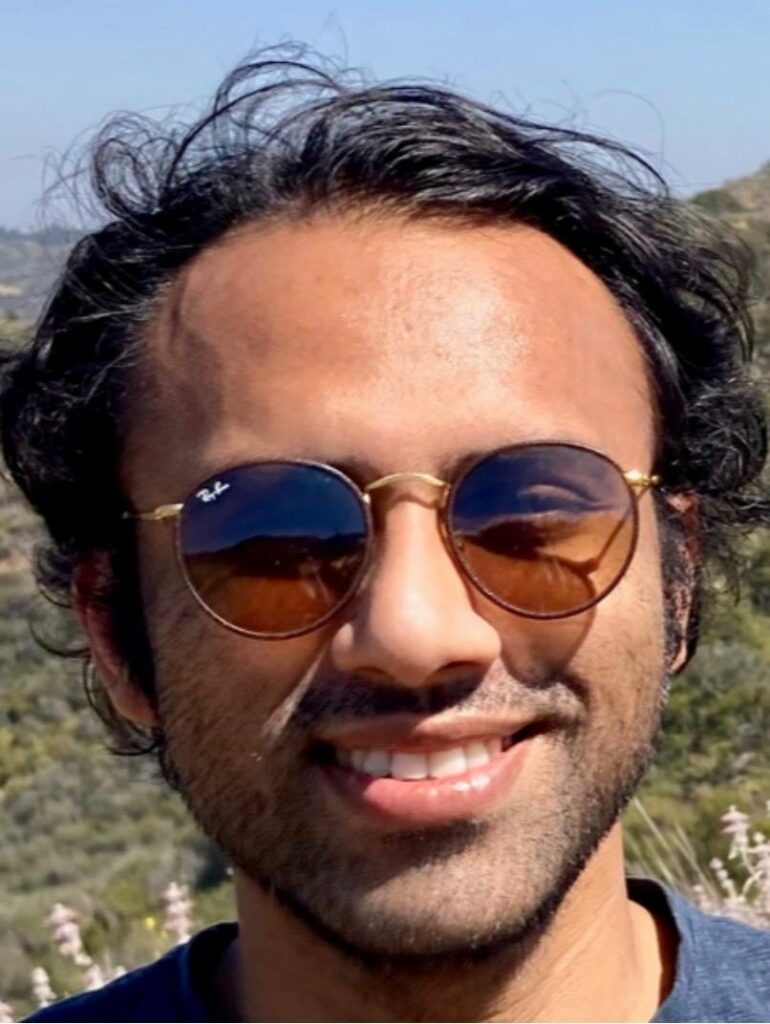 Jens van't Klooster
Green Monetary Policy
The transition to a post-fossil economic system requires that all levers are set in motion. This includes those of monetary policy. Central banks can influence where money flows in the real economy through a broad set of instruments. To encourage the huge investments needed for the green transformation, Jens van't Klooster and Rens van Tilbrug propose so-called Green Targeted Long-Term Refinancing Operations (Green TLTROs). This would allow commercial banks to refinance on better terms if their lending is in line with the EU's environmental goals. Can such schemes succeed? And are we risking the independence of central banks – as many skeptics claim? Van't Klooster gives us a theoretical overview of green monetary policy and illustrates how it could look in practice.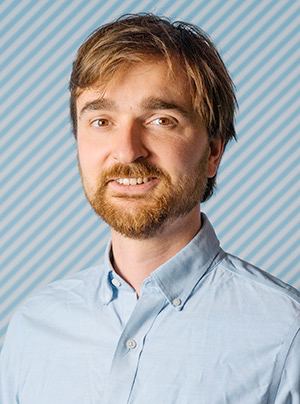 Marc Lavoie
Marc is a Professor Emeritus at both the University of Paris 13 and the University of Ottawa and one of the most cited scholars in the field. He recently published the revised version of his influential book "Post-Keynesian Economics – New Foundations" which won the EAEPE Myrdal Prize (now the Joan Robinson Prize), covering a wide variety of Topics, including inflation theory, as well as linking post-Keynesian economics to ecological economics. With his extensive background, Marc will speak and provide his insights on the topic of inflation from a post-Keynesian perspective at this years Summer School.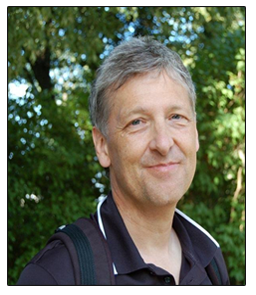 Irmi Seidl
Irmi is an economist and titular professor at the University of Zurich. She heads the Economics and Social Sciences Research Unit at the 'Eidgenössischen Forschungsanstalt für Wald, Schnee und Landschaft' (WSL). She also teaches regularly at the University of Zurich and at ETH Zurich. She is a growth-critical ecological economist interested in the fields of conservation and biodiversity, land use, renewable energy, and economic growth. She is, among other things, co-editor of the journal GAIA, elected member of the 'Akademie für Raumforschung und Landesplanung', and jury member of the Kapp Research Award for Ecological Economics.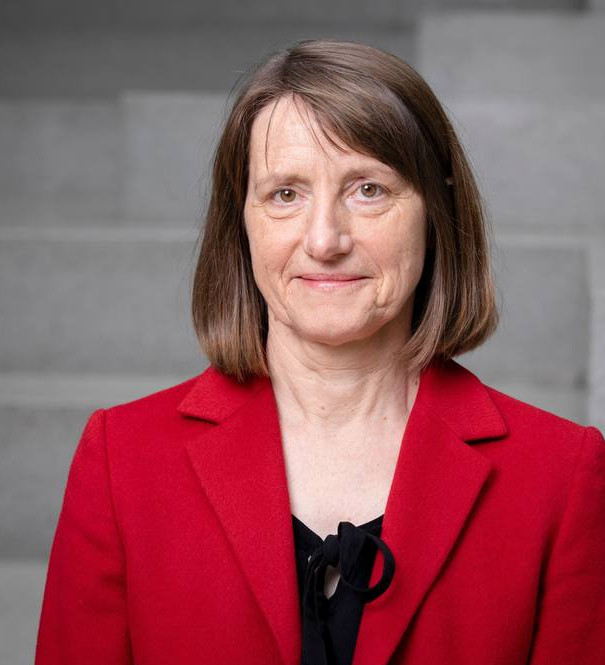 Florian Rommel
Florian is responsible for the "new economics education" program
of the Money Museum (Zürich) in cooperation with the University of
Social Design (HfGG-Koblenz). In addition, he is doing his doctorate on
Pluralist Economics at the chair of Bertram Schefold at Goethe
University (Frankfurt am Main). During his B.A. in Philosophy &
Economics he co-founded the Plural Economics working group in 2012
(University of Bayreuth). From 2013 to 2023 he was involved in setting
up the Cusanus University of Applied Sciences (now, HfGG Koblenz) where
he finished his master in economic and social design.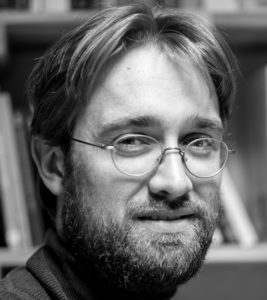 Joris Tieleman
Joris works on the Economy Studies workshops, lesson plans for high school economics education and a new framework for professional business education. Together with Sam, he wrote the report Thinking like an economist? (2018) and the book Economy Studies (2021). Previously, he conducted PhD research in Accra (Ghana) for the Institute for Housing and Urban Development Studies, Erasmus University Rotterdam. He also worked as a staff research journalist for the Volkskrant, and co-founded the Dutch branch of Rethinking Economics.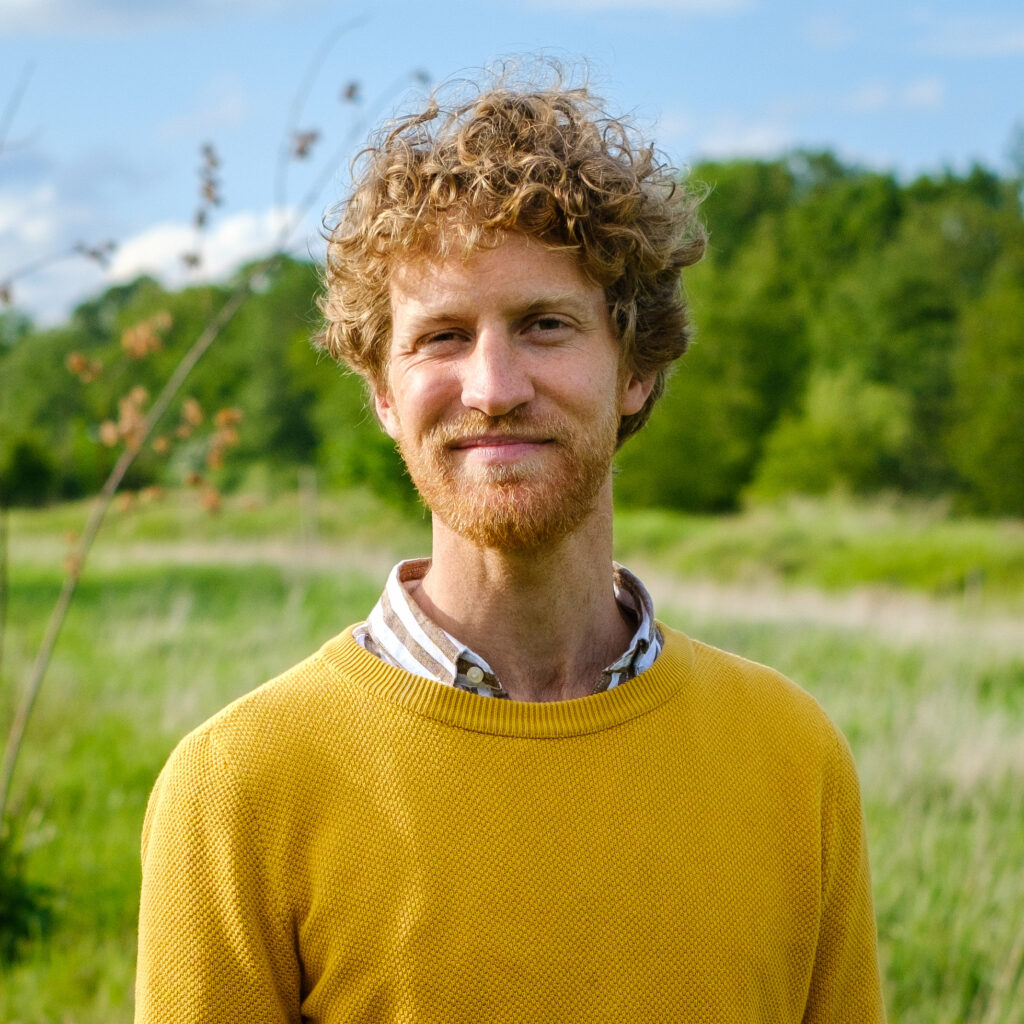 Location
This year we are going to the Grand Hotel in Chandolin.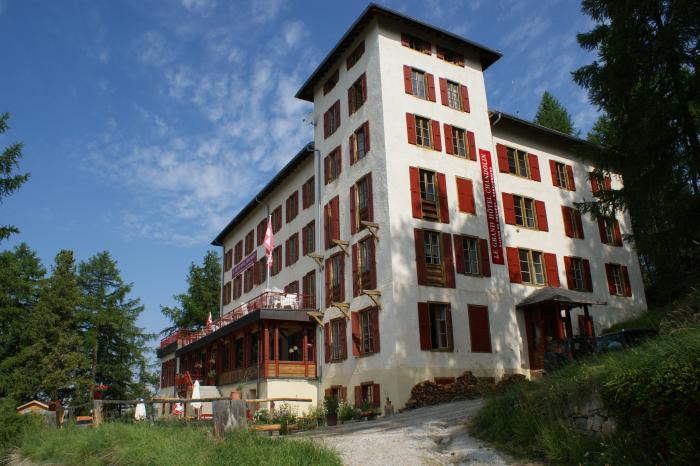 If the journey from the bus station to the house (550m) poses any difficulties, please contact us at summerschoolch@rethinkeconomics.org